Leevenchy Brand Set to Officially Launch this Saturday, July 22nd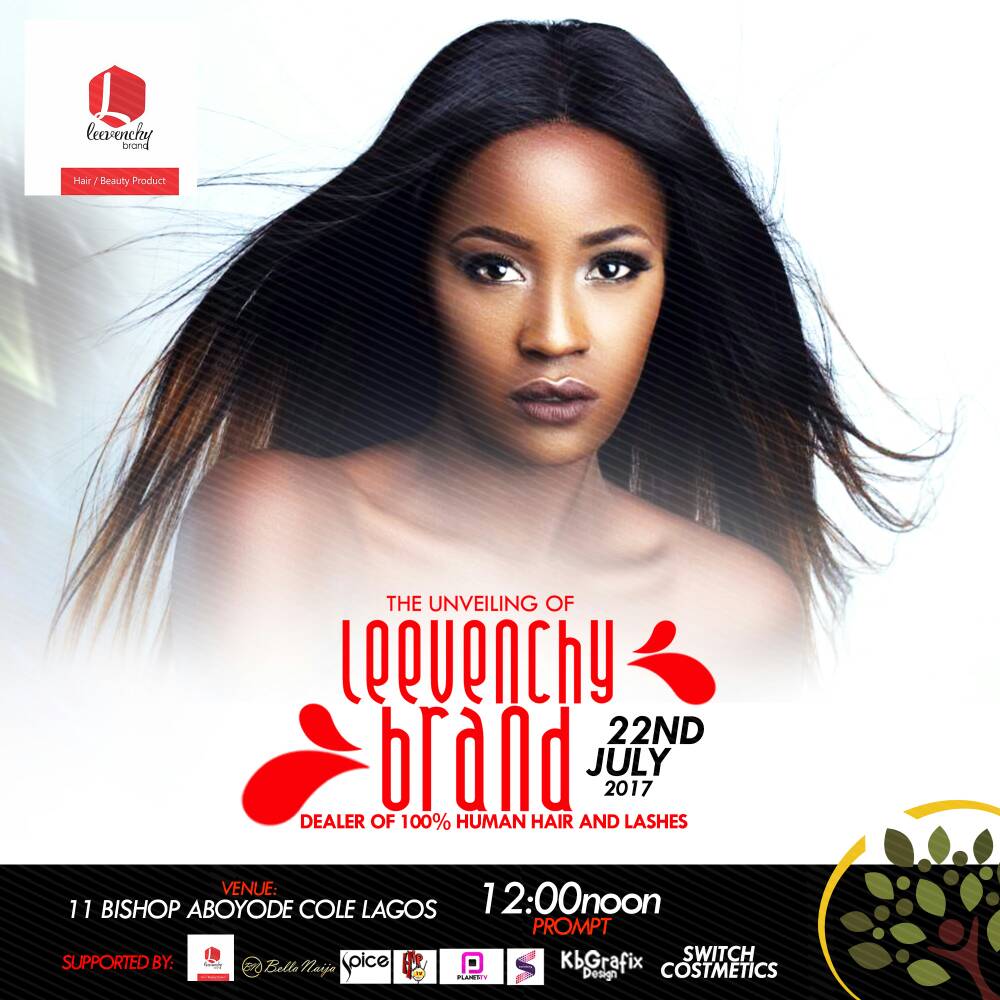 Leevenchy Brand
is the fastest growing management and consulting company, one which combines classic management of music artists and consultancy for companies. We have outstanding technological expertise that sets us apart from our competitors.
Leevenchy Brand is inviting you to the official Unveiling of Leevenchy brand Dealers of 100% human hair and Lashes another arm of our international company.
We only use refined, hand-selected 100% real human hair, that is characterized by the extraordinary healthy, natural-looking appearance and feel of the hair, resulting in a natural bounce and elasticity.
You are chosen as one of our special guests and cordially invited to attend the Unveiling of"Leevenchy Brand" in Nigeria.
Date:
Saturday,
July 22nd
, 2017
Time
: 12noon prompt
Venue
: 11 Bishop Aboyode Cole, Victoria Island Lagos, Nigeria (switch cosmetic).
For more inquiries;

Call: 07081889041. ( more space) 08039183741

PS:
Bring this invitation with you for a special launch day discount on all products.